Posted by Alyssa on October 15, 2017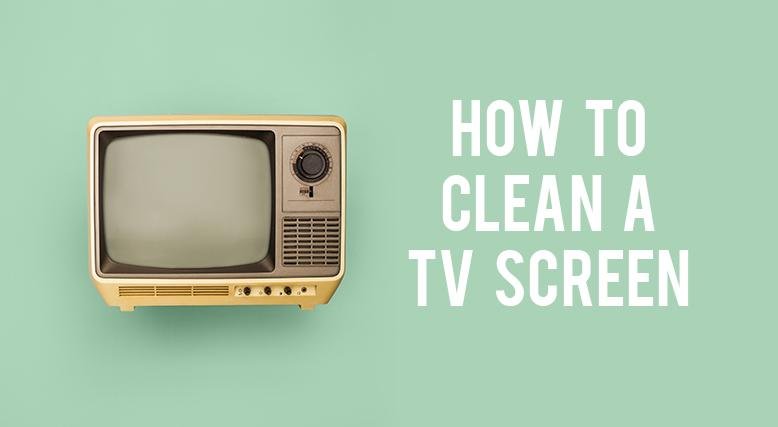 How To Clean A TV Screen
Dust, fingerprints, and smudges show up on your TV at some point or another, so it's important to know how to clean your TV screen. You may be tempted to use the same rag you've been dusting with to scrub off a smear, but don't! Flat screen TV screens are fragile and can be easily scratched or damaged, so make sure you follow these instructions when you clean your TV screen.
Turn off your TV so the screen is dark. You'll be able to see the dust and dirty areas easier on a black screen.

Get a dry, soft cloth to gently wipe down the screen. We're talking

really

soft - the same kind of microfiber cloth you use to clean your glasses. Paper towels, toilet paper, tissues, and washcloths can scratch your screen. And we're talking

really

gentle. Pushing too hard will damage the screen.

If your screen needs more cleaning to get the smudges off, don't push harder to try and scrub them off. Get a soft cloth damp with water and gently clean the TV screen. Don't use Windex or All-Purpose cleaners because the chemicals can permanently discolor the screen. You should also never spray liquid straight onto the screen.
There you have it! Be as gentle as possible, use the softest cloth you can find, and you'll have the cleanest TV screen around.
Have you found anything that works for you when you clean your TV screen?
Sort By Blog Topic:
Popular Posts
Subscribe to the The RC Willey Blog Blog
Subscribe to the The RC Willey Blog Blog
Unsubscribe from the The RC Willey Blog Blog