Posted by Alyssa on October 10, 2017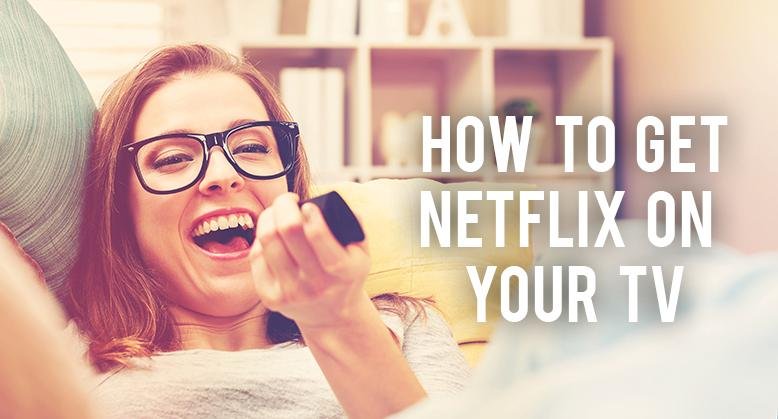 You can find almost anything you want to watch on Netflix, but you may be wondering how exactly to get Netflix on your TV. There are so many ways to start streaming that you should be able to find exactly what you need without breaking the bank. Find out how to get Netflix on your TV below.
How To Get Netflix On Your TV
Smart TV - TVs that have "smart" features are able to connect to the internet through either an Ethernet cord or Wi-Fi, and run streaming apps like Netflix. Once you have set up your Smart Tv, you'll be able to use your remote to access Netflix and start binging on the next season of your favorite show! If you're interested in purchasing a Smart TV, RC Willey has everything you need.
Streaming Device - Apple TV, Roku, Amazon Fire Stick, and Chromecast are some of the many devices specifically designed for streaming. You'll have access to Netflix, along with lots of other streaming apps. Because these devices are specifically designed for streaming, you'll find them much easier to use than a Smart TV.
Game System - Lots of new game systems like Wii, Xbox, and Play Stations have streaming ability. Once your console is connected to your internet, you'll be able to use the controller to access Netflix and start watching the next show on your list.
Connect Your Laptop - HDMI cables will let you connect your laptop to your television so anything you play on your computer will be shown on the TV screen. Connect your laptop, log into Netflix, and start watching.
Are you watching anything great on Netflix right now? Comment with your favorite Netflix show!
Sort By Blog Topic:
Popular Posts
Subscribe to the The RC Willey Blog Blog
Subscribe to the The RC Willey Blog Blog
Unsubscribe from the The RC Willey Blog Blog