Posted by Andie on October 2, 2017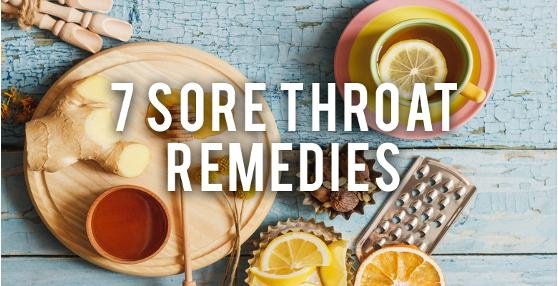 It's that time of year, again! I love fall, but the one part of the season that I never look forward to is the inevitable sore throat and horrible cough my family always catches. We unfortunately picked it up this weekend, and my daughter had to stay home from school, on class picture day, to boot! I hope this nasty sore throat doesn't find you, but if (and when) it does, here are 7 natural sore throat remedies. Check these out so that you'll be prepared when you get hit......
1. Sage-Echinacea Spray
A sage-echinacea spray has been shown to relieve sore throat discomfort as effectively as antiseptic medication spray.
Ingredients:
• 1 tsp ground sage
• 1 tsp ground echinacea
• 1/2 cup water

Directions:
Boil water.
Place sage and echinacea in a small jar and then fill with boiling water.
Let steep for 30 minutes.
Pour mixture through strainer.
Place in small spray bottle and spray into throat every two hours or as needed.
2. Apple Cider Vinegar


Apple cider vinegar is coming in hot these days because of all of the health benefits associated with drinking it! It has been used as a natural sore throat, cough, and flu tonic for centuries. Its main active ingredient, acetic acid, helps fight bacteria.
To help relieve throat pain, mix 1 cup of warm water with 1 tablespoon of apple cider vinegar and an optional tablespoon of honey.
3. Salt Water
My grandpa always gargles with salt water, and I swear it works! Simply combine 1 cup of warm water with 1 teaspoon of salt and stir to dissolve. Gargle with a mouthful of this mixture for 30 seconds, once per hour.



4. Lemon-Honey Water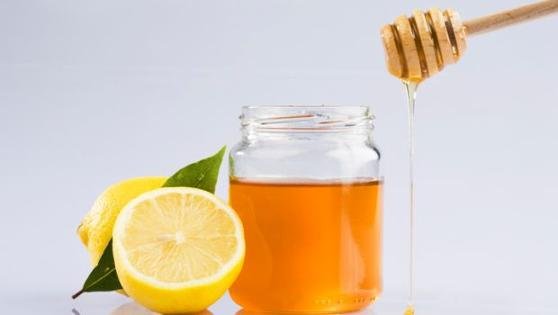 Honey and lemon are two of the best natural ingredients when it comes to soothing a sore throat. Lemons contain vitamin C and antioxidants. Honey can help fight infection, and provide pain relief. My mom always mixed up lemon- honey water for us when we had sore throats, and I still do it for my kids today.
Mix 1 cup warm water with a little lemon juice (preferably squeezed fresh from a lemon, but juice will work too). Add honey to taste. Slowly sip.
5. Fresh Ginger Root Tea
Ginger is one of the most effective natural sore throat remedies!
Ingredients:
Fresh ginger root.
1 liter water.
1 tablespoon (15 ml) honey or sweetener of choice.
A squeeze of lemon juice.
Directions:
Peel ginger root and grate into a small bowl.
Boil water in a large saucepan, then remove from heat.
Place 1 tablespoon (15 ml) grated ginger into the saucepan and cover with lid.
Let steep for 10 minutes.
Add sweetener and lemon juice, then stir to combine.
6. Coconut Oil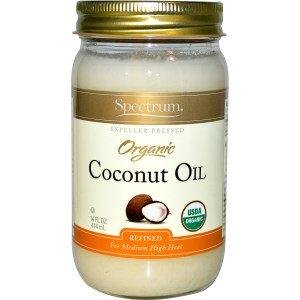 It's been suggested that coconut oil may help fight infection, reduce inflammation, and relieve pain. It can also provide relief thanks to the fact that it helps lubricate the mucous membranes in the throat.
Start out by taking 1 tsp at a time, and don't exceed 2 Tbsp per day. You can take it by itself (put a small spoonfull in your mouth and allow it to melt down your throat), or it also works well if you add a spoonfull of coconut oil to hot cocoa, tea, or a bowl of warm soup.
7. Cinnamon

Cinnamon is packed with antioxidants and is used in Chinese medicine to remedy colds, flu, and ease throat pain. Try making a warm cinnamon almond milk- not only will it taste delicious, but it should help you feel better too.

Ingredients:
1 cup almond milk.
1/2 teaspoon (2.5 ml) ground cinnamon.
1/8 teaspoon (0.6 ml) baking soda.
1 tablespoon (15 ml) honey or sweetener of choice.

Directions:
Place cinnamon and baking soda in saucepan and mix together.
Add almond milk and mix again until well combined.
Heat mixture until it just begins to simmer, then remove from heat.
Stir in sweetener.
What natural remedies do you use that help soothe a sore throat?
Sort By Blog Topic:
Popular Posts
Subscribe to the The RC Willey Blog Blog
Subscribe to the The RC Willey Blog Blog
Unsubscribe from the The RC Willey Blog Blog