Posted by
Alyssa
on October 3, 2017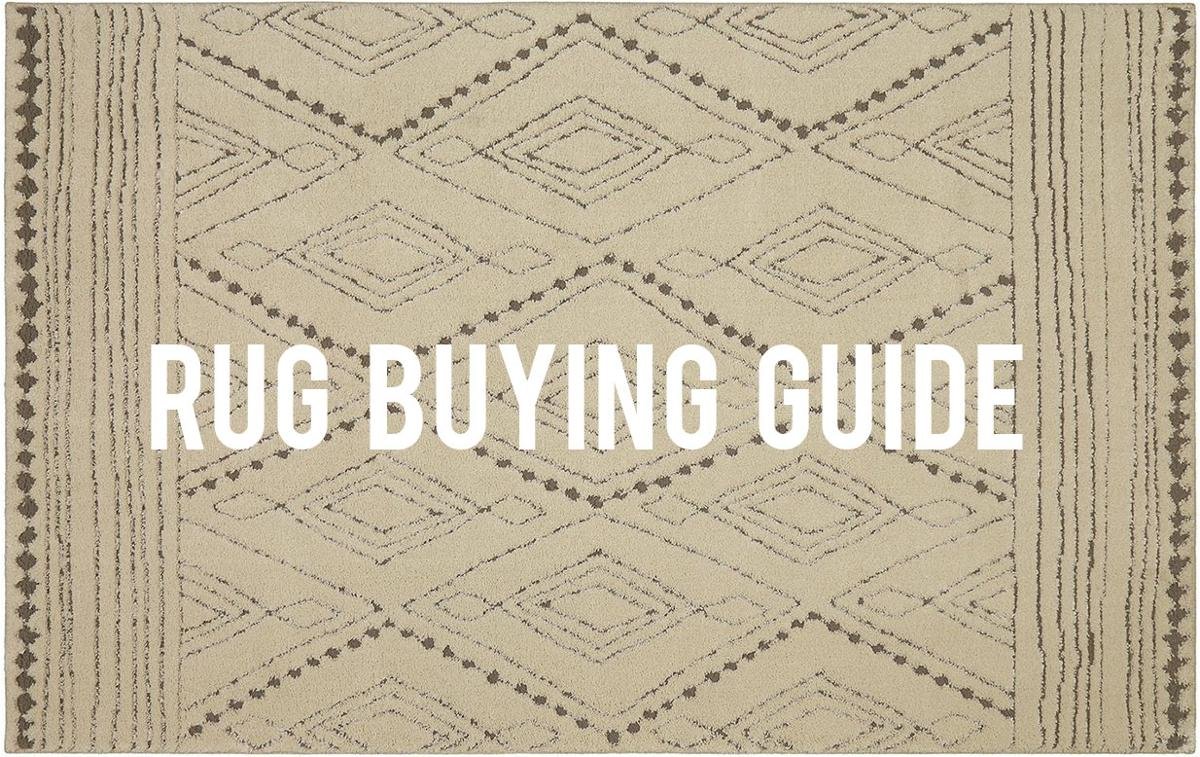 A well placed, thoughtfully chosen rug is the perfect way to put the finishing touches on a room. Not only does it make your bare floor feel more cozy and comfortable, rugs help to group furniture together and create specific gathering areas. Finding a rug can be a bit trickier than you'd think, so we've pulled together some ideas and tips to help you find the best rug for your home.
Rug Buying Guide
BEFORE YOU BUY
One of the first things you need to do before you decide to purchase a rug is to determine what size you need for your room. The most important thing to keep in mind is that bigger is better. Ideally, your rug should fit under all your furniture so it's important to measure out your seating area before you even start looking.
You may think you only need a rug under your couch and coffee table, but there are so many places that using a rug will make a big difference. Think about areas like entryways, bathrooms, mudrooms, kitchen nook, in front of kitchen sinks, and down long hallways. Rugs come in all shapes and sizes so you should be able to find something that fits your needs.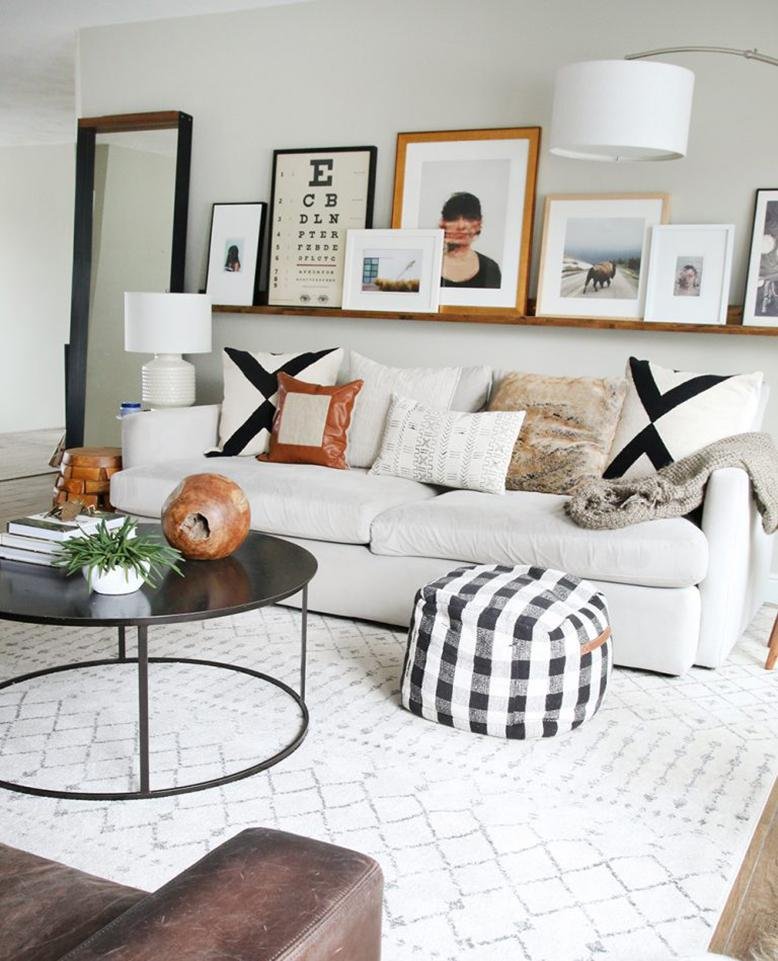 WHAT TYPE OF RUG SHOULD YOU GET?
Handmade vs. Machine Made
Handmade rugs are hand woven or hand-knotted by a skilled craftsman. Each handmade rug is a unique piece of art, which should be considered investment pieces. These rugs can be handed down from generation to generation and are generally more expensive than machine-made rugs.

Machine made rugs are mass produced, which makes them the less expensive than handmade rugs. While they may cost less money, a machine made rug's lifespan less than a handmade rug and the rug itself is not worth any value other than the price you paid.
Tufted vs. Woven
Tufted rugs are made by punching yarn pile through fabric backing. The pile (or fiber) is either left looped or cut. Most rugs are tufted and they have a lifespan of about 5 - 10 years.

Woven rugs are made on a loom lacing together the yarns and the backing into one product. These rugs are higher quality than tufted rugs, which makes them a more expensive option, but also extends their lifespan. Some of these rugs can last up to 30 years.
WHAT ARE THE DIFFERENT WEAVES AND TEXTURES?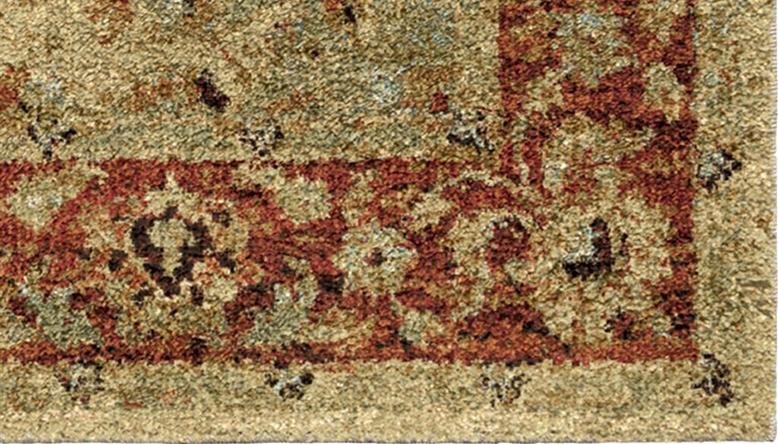 Pile: Pile refers to the density of fibers in the rug. The pile height, or the thickness from the surface of the rug to the backing, can vary.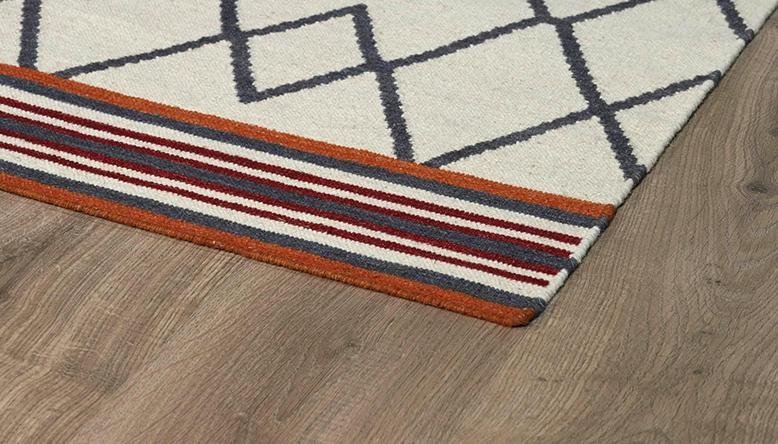 Flat Weave: These rugs can be made of a variety of woven materials and have no pile. They are usually reversible and come in lots of different colors and patterns.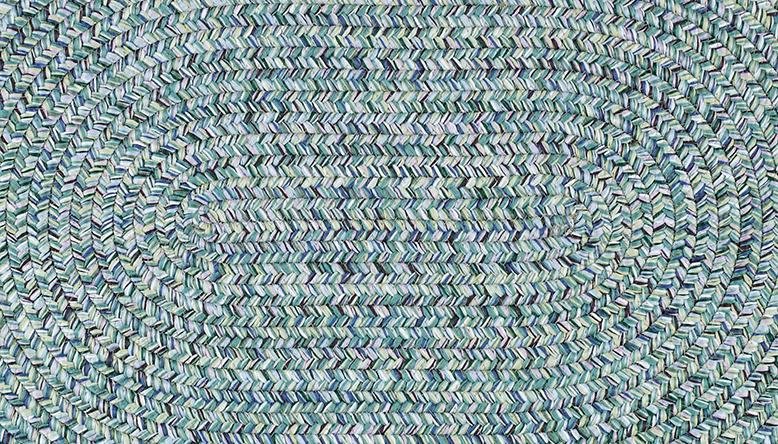 Braided: Three or more pieces of long cloth, often wool, are braided, wound around itself, and sewn together to form a braided rug.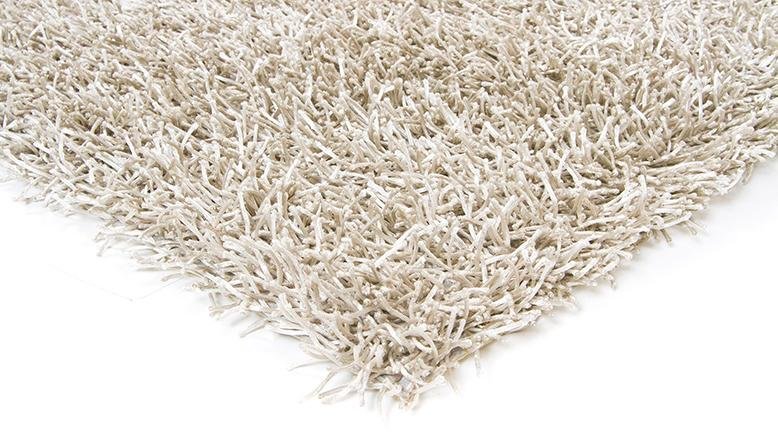 Shag: A shag rug is a rug with a long pile.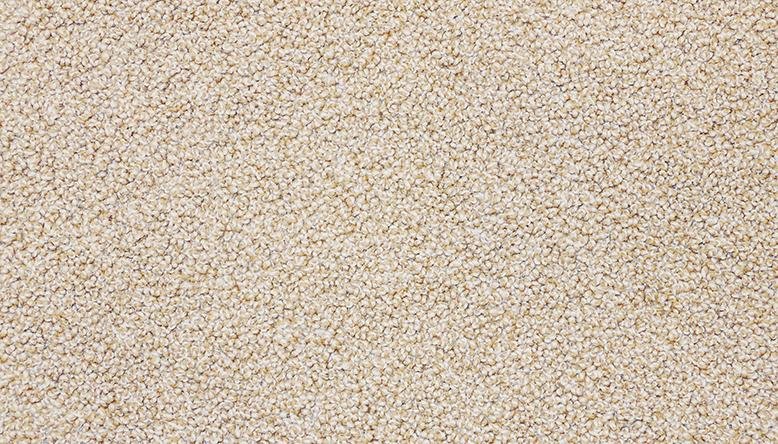 Berber: Berber rugs are made of looped fibers. Berber rugs are affordable and easy to clean but can be snagged if things catch in the loops.
WHAT FIBER SHOULD YOU USE?
Rugs come in a variety of fibers - both natural and manmade. The type of fiber you should use will depend on how your rug will be used.
Wool: This is a good option for low traffic areas like living rooms, dining rooms, or bedrooms.
Polypropylene/Nylon/Polyester: These are more durable fibers that are suitable for high traffic areas like family rooms, kitchens, entryways, or patios.
DOES MY RUG NEED A RUG PAD?
Yes! Every rug needs a rug pad! Using a good rug pad will keep your rug smooth, flat, and wrinkle-free. A pad will keep your rug securely in place making your rug safer and easier to vacuum. Pads also protect your rug from wear and tear and keep your carpet and floors safe from whatever backing comes with your rug.
Whatever type, style, or color of rug you are looking for, RC Willey has what you need! Check out all our rug options here and let us know which one you would love to have in your home.
Popular Posts
Subscribe to the The RC Willey Blog Blog
Unsubscribe from the The RC Willey Blog Blog