Posted by Alyssa on November 15, 2017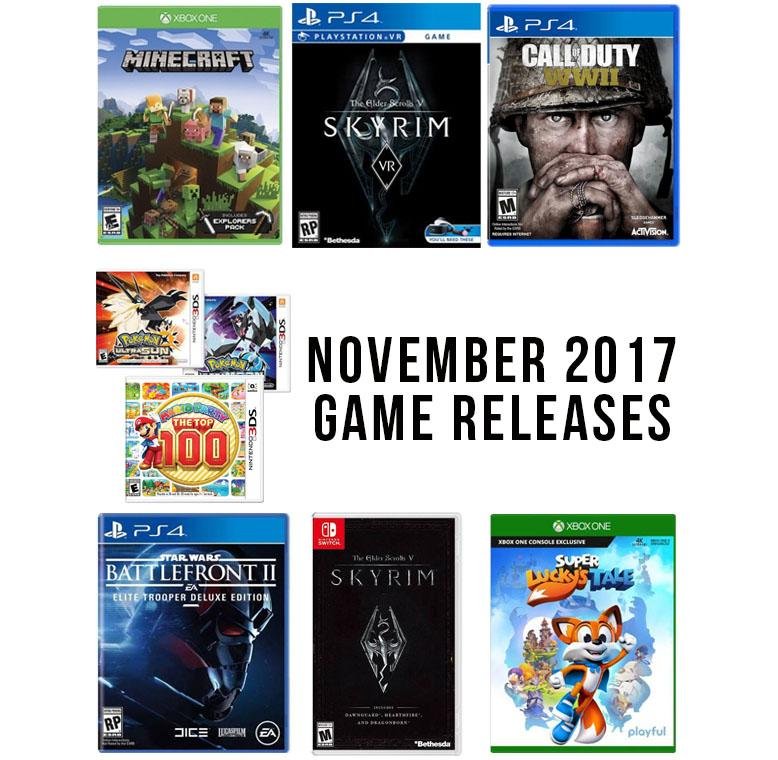 There are so many November 2017 video game releases to enjoy for the holiday season! Check out some of the new games available at RC Willey.
November 2017 Video Game Releases
Call of Duty: WWII for Xbox One and PS4
Released 11/3/2017\
Join in the fight during WWII by landing in Normandy on D-Day and traveling across Europe. See and experience historic moments from this war. Also available as a PlayStation 4 Limited Edition bundle.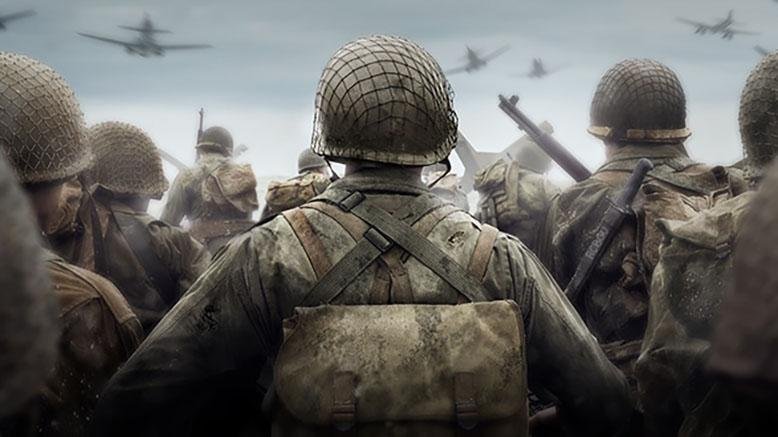 Minecraft Explorer's Pack Platinum for Xbox One
Released 11/7/2017
Create your own world and go on adventures in this family friendly game! The Explorer's Pack includes Chinese Mythology Mashup, Natural Texture Pack, Biome Settlers SkinPack, Battle and Beasts Skin Pack, and Campire Tales Skin Pack.
Super Lucky's Tale for Xbox One
Released 11/7/2017
Follow Lucky on his quest to help his sister rescue the Book of Ages from Jinx. You'll test your skills with puzzles, obstacle courses, and hidden levels. Explore hidden secrets in this fun for all ages game!
Mario Party: The Top 100 for Nintendo 3DS
Released 11/10/2017
The classic game returns with Mario and Luigi traveling to Beanbean Kingdom with Bowser to restore Princess Peach's voice. Solve puzzles and win action-packed battles!
LEGO: Marvel Super Heroes 2 for Xbox One, PS4, and Nintendo Switch
Released 11/14/2017
Join your favorite heroes and villains like Thor, Spider-Man, Black Panther, Doctor Strange, and The Green Goblin, and go head-to-head with the time-traveling Kang the Conqueror in this adventure. Travel across lands and move your characters through time!
Star Wars Battlefront II: Elite Trooper Deluxe Edition for Xbox One and PS4
Released 11/14/2017
Pick your favorite heroes from Star Wars and join in the battlefront! Play intense single-player stories, unlock new weapons, and travel the galaxy!
Elder Scrolls V: Skyrim for Nintendo Switch
Released 11/17/2017
This open-world game has won more than 200 Game of the Year Awards and allows you to anyone and do anything. This new version designed for Nintendo Switch has new gameplay features like motion controls for combat and gear from The Legend of Zelda.
Pokemon Ultra Moon and Pokemon Ultra Sun for Nintendo 3DS
Released 11/17/2017
Become a Pokemon Trainer and discover all new stories! New Pokemon forms have been found in Pokemon Ultra Sun and Pokemon Ultra Moon. Solve the mystery behind these Pokemon, catch lots more Pokemon, explore the Alola region, and battle your foes.
Skyrim VR for PS4
Released 11/17/2017
Skyrim VR allows you to be completely immersed in this full-length open-world game. You'll battle dragons, explore mountains, and discover a whole new world for you to experience however you want.
Amiibo: Breath of the Wild for Nintendo
Released 11/10/2017
Tap your amiibo to compatible games and unlock new accessories and game extras! Your amiibo will store data as you play, personalizing it so it becomes your very own! Find Daruk (Goron Champion)
, Mipha (Zora Champion), Revali (Rito Champion), and Urbosa (Gerudo Champion) at RC Willey.
What new video game releases are you most excited for this November?
Sort By Blog Topic:
Popular Posts
Subscribe to the The RC Willey Blog Blog
Subscribe to the The RC Willey Blog Blog
Unsubscribe from the The RC Willey Blog Blog