Posted by Alyssa on September 27, 2017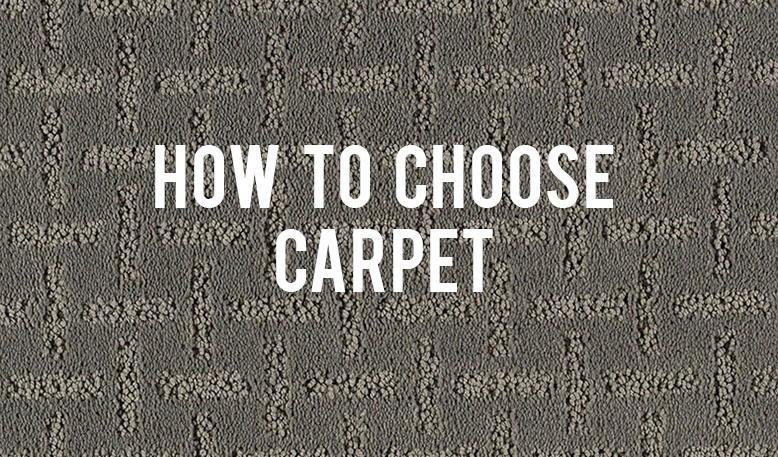 Carpet is a big investment in your home, and knowing how to choose the perfect carpet for you and your family is important! With so many types, colors, and styles of carpet available, it can be difficult knowing what will work best in your home. We're here to help you out! Keep reading below for tips and ideas of how to choose carpet.
How to Choose Carpet
BEFORE YOU BUY
There are a couple of things you need to think about before you decide on what carpet you will put in your home. Think through some of these questions to help you narrow in what type, color, and style of carpet will work for you.
What room is this going to be in and how is this room used?

What is the foot traffic like in this room?

Does this room have an exterior door that leads straight to the carpet?

Will kids or pets who might make a mess be using this room?

Is this a more formal or a more casual room?
Knowing the answer to these questions will make a huge difference in what carpet you choose.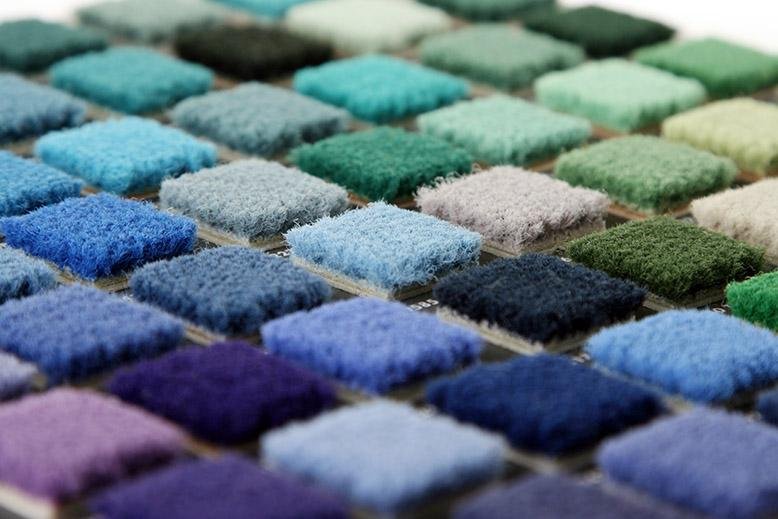 PICKING THE COLOR
Deciding on the color of carpet can be tricky. There are so many options that it might seem overwhelming. When it comes time to choose the color, bring in samples of the paint color and fabrics that are in the room so you can see how everything will work together.
You'll also want to think about the room itself. Small rooms can feel bigger with light colored carpet and larger rooms can feel cozier with darker carpet. Rooms that have a lot of foot traffic or that lead directly outdoors should avoid light or white carpets, and any room that will have pets or kids playing in them should have a stain-resistant carpet to keep them looking nice.
TYPES OF FIBERS
Wool - Wool carpets are durable, hold dyes well, and cleans up quickly. However, wool carpets are not hypoallergenic so anyone with wool allergies may want to avoid this option.
Acrylic - This fiber is meant to look like wool and resists stains or bleaching. It is a harder carpet option to clean.
Nylon - The most durable, resilient, and easy to maintain carpets are made of nylon. This is a great option for anyone who wants their carpets to last a long time or for families with kids and pets.
Triexta - A newer fiber similar to polyester, triexta is stain resistant and extremely soft.
Polyester - Polyester is stain resistant, soft, and has lots of color options. Because it is harder to clean and not as durable as nylon carpet, this is a good option for low traffic rooms.
Olefin - Olefin resists fading and is strong, although not quite as resilient as nylon. This is a good option for high traffic rooms.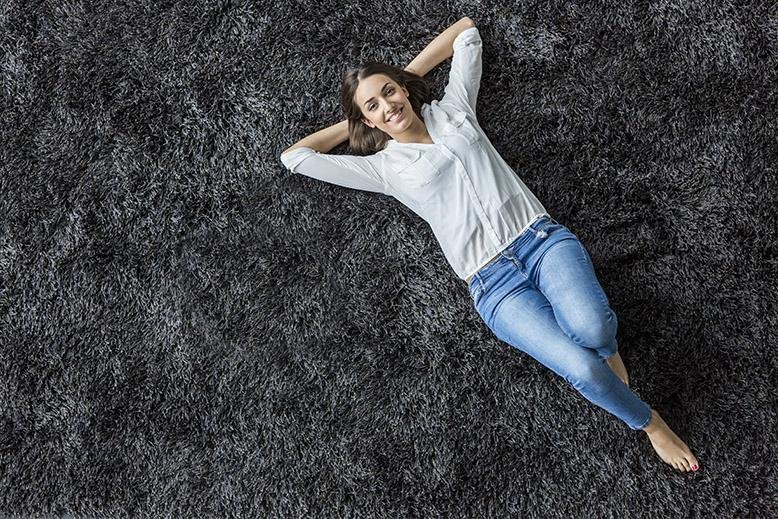 WHAT IS THE CARPET WEIGHT?
Carpets come in as wide a range of quality as they do in color and style. You'll notice that carpets have a "weight" assigned to them. This is referencing the number of ounces of fiber per square yard. The higher the number, the better the quality. You want at least a 35 oz weight to your carpet.
CARPET PILE
The carpet pile refers to fibers that you can see on the carpet. The pile determines the look and feel of the carpet. There are four different styles of pile.
Level Loop Pile - Short loops of fabric that are even across the surface of the carpet. This is an easy to clean carpet style that makes it perfect for high traffic areas.
Cut and Loop Pile - Combined low loops and higher cut piles create patterns and textures in the carpet.
Multi-Level Loop Pile - Loop heights vary in this carpet, which gives a random texture look to the carpet.
Cut Pile - Loops that are all cut to the same height. This style is the most common and has a variety of styles within it: Saxony (straight up piles), Plush/Velvet (smooth and soft), Textured (tightly twisted and straight up), Frieze (highly textured), and Shag (longest, shaggiest pile)
CARPET PAD
A good carpet pad will extend the life of your carpet and the wrong pad will cut the life of your carpet in half. A good carpet pad is determined by density, not thickness. Each carpet type will have a carpet pad that will work for it, so make sure you check what kind you will need. A good test to see the quality of your carpet pad is to squeeze it hard between your fingers. If it flattens easily it is primarily made of air and might not be the best quality.
Check out all of RC Willey's carpet options to find exactly what carpet your home needs!
Popular Posts
Subscribe to the Room To Talk Blog
Subscribe to the Room To Talk Blog
Unsubscribe from the Room To Talk Blog